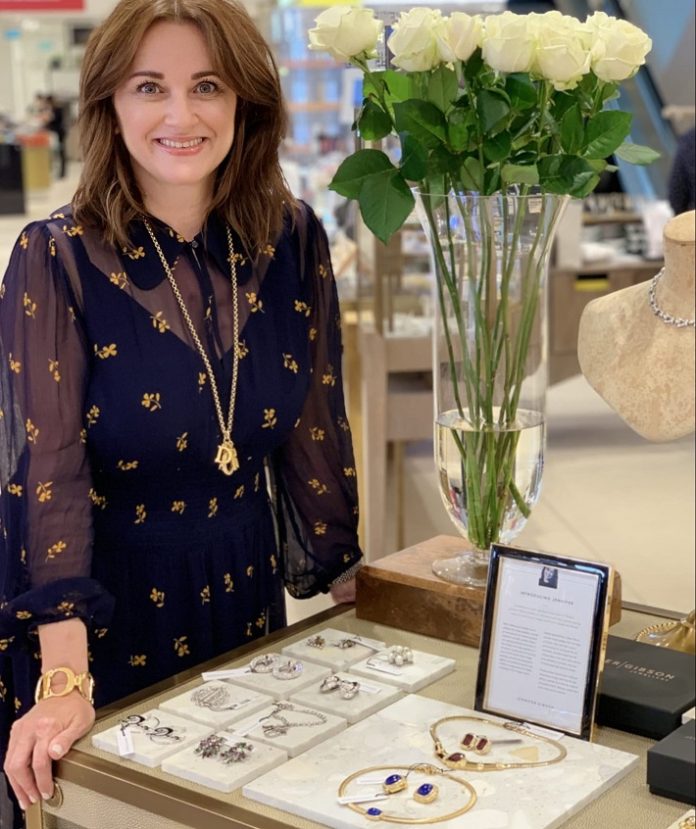 Department store Fenwick has partnered with British brand Jennifer Gibson Jewellery to introduce a touch of vintage Dior to the Bond Street store.
For the debut 'Vintage Dior Edit', as it will be known as in store, consumers will be able to shop never-see-before jewellery pieces.
Jennifer Gibson Jewellery is a one-stop-shop for one-of-a-kind vintage costume jewellery. The namesake founder sources pieces from all over the world and curates a collection of premium products.
The exclusive Fenwick edit showcases original vintage pieces from each of Dior's decades dating from the 1950s to the 1990s and is a celebration of the diversity of the brand's jewellery.
"Working in partnership with the team from Fenwick, I have sourced and chosen some simply stunning pieces for this very special Vintage Dior Edit," shares brand owner, Jennifer Gibson. "With its elegant and effortlessly stylish pieces of wearable art, Dior has always held a huge fascination for me and has been a cornerstone of my collection from the outset."
With a particular focus on classic pieces from the 80s and 90s, the Edit features statement collars, an array of clip-on earrings and a selection of bolder items that espouse a little logo love too.
The collection is visually very strong with some effortlessly chic crystal jewellery and classic gold and silver pieces embedded with richly coloured stones. There is only one of each piece, making purchases even more exclusive.
"There is a huge buzz in London at the moment, which is centred on the V&A's incredible Dior exhibition and it felt like the perfect time to launch my first vintage collection at Fenwick's iconic Bond Street store," adds Gibson. "It's another 'pinch me' moment in what is turning out to be a simply incredible year for the brand."
As well as participating in the V&A'S sold out Dior: Top to Toe course, two pieces from Gibson's personal collection have appeared in the London museum's recent exhibition. Gibson's 1950s Christian Dior by Mitchel Maer Bal de Oiseaux necklace and earrings are on show alongside other historically important artefacts, including the show-stopping dress that Princess Margaret wore for her 21st birthday.
Nodding to the exhibit, the Fenwick edit includes a set of earrings almost identical to those Jennifer Gibson loaned to the V&A.
NewsSource: professionaljeweller