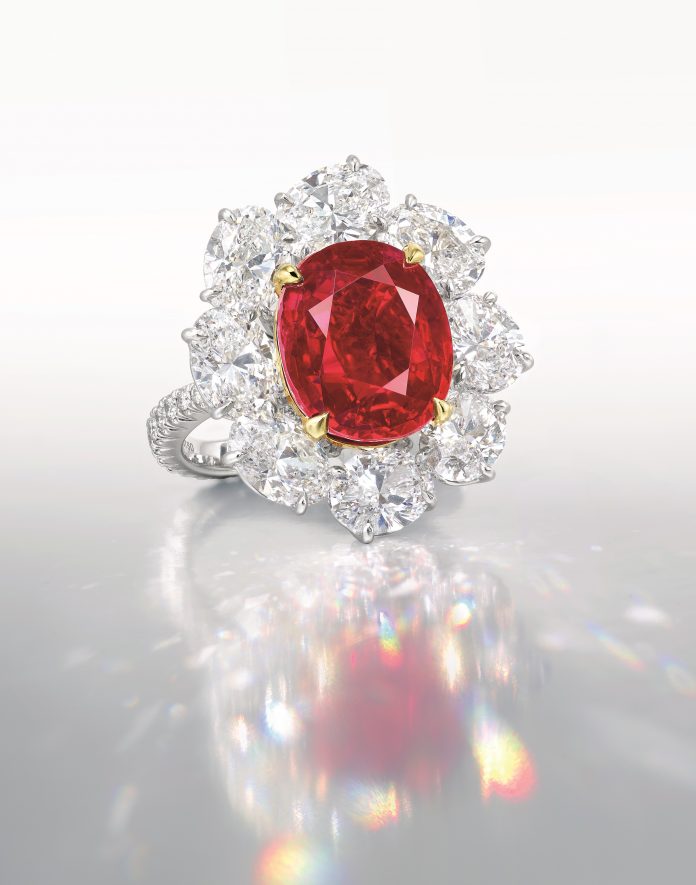 Christie's Hong Kong Autumn sales of Magnificent Jewels generated a total revenue of US$ 79,172,226; selling 80% of the jewels offered by lot and 84% by value. The auction house said that 35% of the lots were sold for prices exceeding their high estimate.
The Ratnaraj, a 10.05 ct rare Burmese Ruby attracted a sale price of US$ US$10,226,448; thus going on to set the third highest price per carat for a ruby — US$ 1,0 17,557.
However the highest price at the auction – of US$ 11.8 million, or $2.7 million per carat — was realised by a diamond ring with a set with a 4.29 ct fancy vivid blue, internally flawless marquise-cut diamond.
A total of 149 buyers from 23 countries based on four continents participated in the auction, Christie's revealed.
Vickie Sek, Deputy Chairman Asia & Director of Christie's Asia Jewellery department, commented: "Once again at Christie's Hong Kong, Asian collectors and members of the trade showed great confidence for rare and important gemstones, led by US$ 2.7m per carat achieved for the Moussaieff blue diamond ring. The sale room was packed all day long with spirited bidding for colourless diamonds, coloured gemstones and important jadeite jewellery."
News Source : gjepc.com