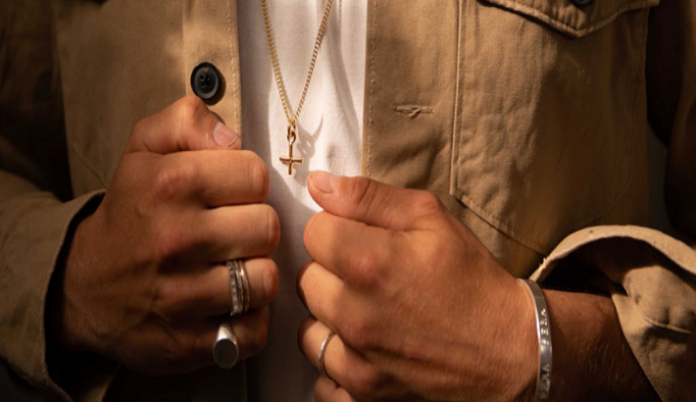 British brand Renne Jewellery has launched its first men's collection following requests for males designs from customers.
Mother and daughter duo, Helen and Annie Robinson, established Renne Jewellery in 2014 to design jewellery they knew their family and friends would love to wear, inspired by places the pair have visited during their travels around the world.
Staying true to style, the men's offer has been inspired by male family members and their travels.
The collection was born out of interest from male customers who were not only interested in purchasing pieces for a loved on, but wanted to buy something for themselves as well.
The debut line comprises rings, bracelets, chains and charms, all crafted from sterling silver, 18ct gold and a variety of vibrant semi-precious stones.
Men most frequently requested signet rings and signature bangles, so the collection offers plenty of customisable options, with mix and match chains and charms available.
All pieces have been designed to be unique, strong, robust, and last a lifetime.
The menswear collection has been modelled by Helen's son Ben (Annie's brother), true to the brand's identity of keeping the brand a family affair. Ben is a builder by trade and also influences the design process when it comes to the men's collection.
The first drop of men's products has just launched online, with pieces starting from £25 going up to £540, with a second drop of products coming later this month.
New Source : professionaljeweller