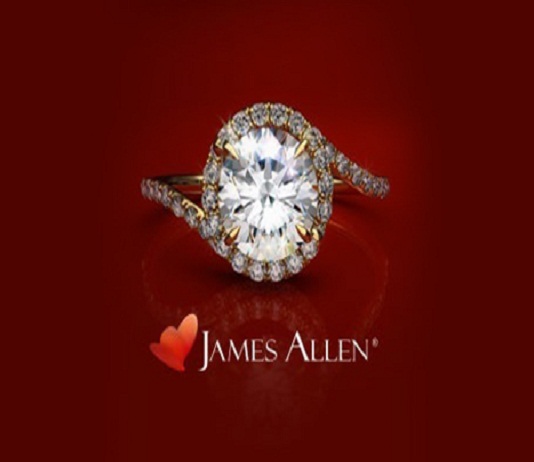 Signet Jewelers is buying R2Net, the owner of millennial-targeting diamond e-tailer James Allen, for $328 million in an all-cash transaction.
R2Net also owns Segoma Imaging Technologies, which provides the digital images for the James Allen site. R2Net has also long provided back-end support for Jared's online diamond sales.
In her first conference call as Signet CEO, Virginia Drosos said R2Net will operate as an independent division under its current leadership. James Allen CEO Oded Edelman will also serve as chief digital innovation advisor for Signet.
When the purchase is completed, Signet wants to look at how James Allen's technologies can work for Signet's brands and possibly explore a showroom concept for James Allen, Drosos said.
She told analysts that James Allen has grown sales more than 2.5 times in the last two years, and its fiscal 2018 sales are expected to top $200 million.
R2Net was founded in 2006 by Oded Edelman, James Schultz, Michele Sigler, and Dean Lederman. Schultz, the former owner of a company called DirtCheapDiamonds, gave the e-tailer its name. (His middle name is "Allen.") In April, the e-tailer received a $140 million equity investment from Francisco Partners, valuing it at $300 million. In June, it signed a deal to be the exclusive online dealer for Canadamark.
The news comes as Signet announced a slight (1.4 percent) comp rise for the second quarter, following four quarters of declining comps.
Kay and Jared both saw improved comps, with same-store sales rising 2.9 percent and 0.8 percent, respectively. Comps at its regional brands fell 9.5 percent.
Comps rose 0.6 at Zales, but fell 10.8 percent at Gordon's.
Zale Canada, consisting of Peoples and Mappins, was this quarter's corporate star, with comps rising 9 percent. Piercing Pagoda turned in another strong quarter, with comps jumping 7 percent.
Sales were weak at Signet's U.K. division, with comps dropping 3.4 percent.
Some key points from the conference call:
– Year to date, Signet has closed 98 stores and opened 45.
– Signet is looking at ways to differentiate its key brands.
"[At] Zales we want to look at higher price point fashion offerings than we've had traditionally," Drosos said. "For Jared, we are looking at more branded merchandise and ways to help elevate its point of view. We see the key competitor for Jared as regional independents…[At] Kay, we have done very well with bridal brands so we are looking at how we extend off of those brand names and into more bridal offerings but also into fashion."
– Given the environment, the company plans to stay promotional to go after market share, said chief financial officer Michele Santana. It is also shifting its marketing to more cost-efficient digital and social media.
– Drosos also wants Signet to be more agile and innovative.
"We still have work to do to better understand how our consumer wants to shop and interact with us [and] how their jewelry desires are changing," Drosos said. "The retail jewelry experience hasn't transformed in decades."
She said that the jewelry sector has been hurt by the overall retail headwinds as well as a "lack of excitement and innovation."
Now, however, jewelry sales are starting to increase again, she said.
"We have done a lot of consumer research and we know that consumers of all ages, including millennials, tell us that jewelry is among the top three gifts that they like to receive and that diamond rings will continue to be how they choose to commemorate their engagements. I think there is considerable resiliency in the jewelry industry."
News Source: gjepc.org