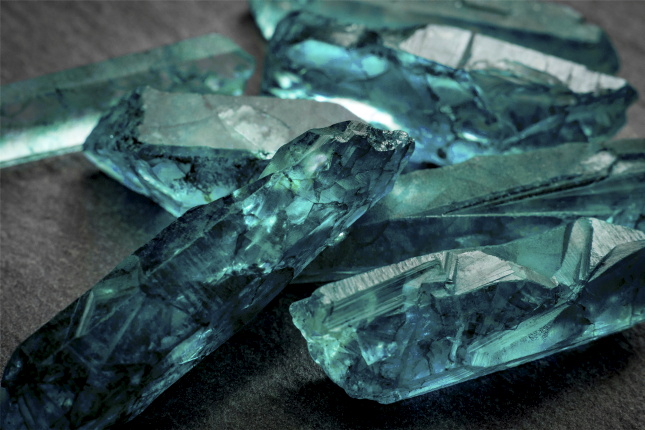 The Asian Institute of Gemological Sciences (AIGS) has launched what it believes is the first standardized color code for aquamarine.
It aims to introduce third-party objectivity in a gemstone market where the all-important color is often described with ambiguous terms such as greenish blue or blue.
The AIGS Santa Maria color code takes its name from the legendary Santa Maria de Itabira aquamarine mine in Minas Gerais, Brazil.
It covers aquamarines with blue color and medium saturation without brown or yellow tints. Aquamarines with low saturation, low clarity and dark tones do not meet the criteria.
Reports available from this month, identify qualifying stones as being a Santa Maria type aquamarine on the AIGS color grading scale.
"By transforming trade names into an industry standard through reports graded by third-party objectivity, AIGS aims to reduce ambiguity," said Kennedy Ho, chairman of Bangkok-based AIGS.