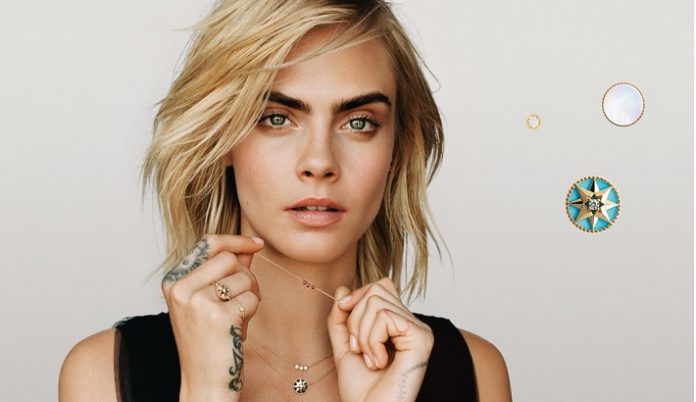 The latest fine jewellery collection from Dior stars the brand's new muse, supermodel Cara Delevingne.
Designed by Victoire de Castellane, the Rose des Vents jewellery collection features new pieces inspired by Christian Dior's 'passion for the divinatory arts'.
The collection comprises a moon in mother-of-pearl, with a constellation of white gold stars set against an onyx sky. On the reverse side, a sun shines with nine rays engraved in yellow gold.
Three new pieces to complete the Rose Céleste line, using the good luck motifs on earrings, a ring and a bracelet.
The brand has released a new video starring Delevingne to spark interest in the new pieces.
See video below.