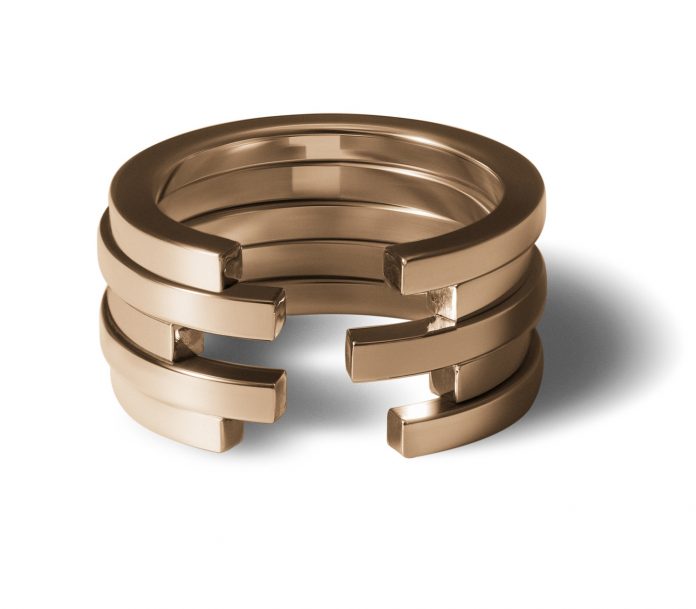 This month sees Swedish design house Annette Welander add a new stockist to their retail portfolio, SSENSE, the luxury concept store based in Montreal, Canada.
SSENSE sells some of the worlds most coveted labels in a stylishly curated selection of highly sought after pieces.  SSENSE is stocking a hand chosen selection of jewels from Annette Welander's W and Sequential ranges.
The Annette Welander brand marries sharp Scandinavian design, modern technology and Swedish craftsmanship, taking its influences and unique handwriting from architecture. The ambition is to create meaningful designs through the projection memories and emotions onto beautifully shaped pieces.  The signature of the house is a hidden diamond within each piece of jewellery.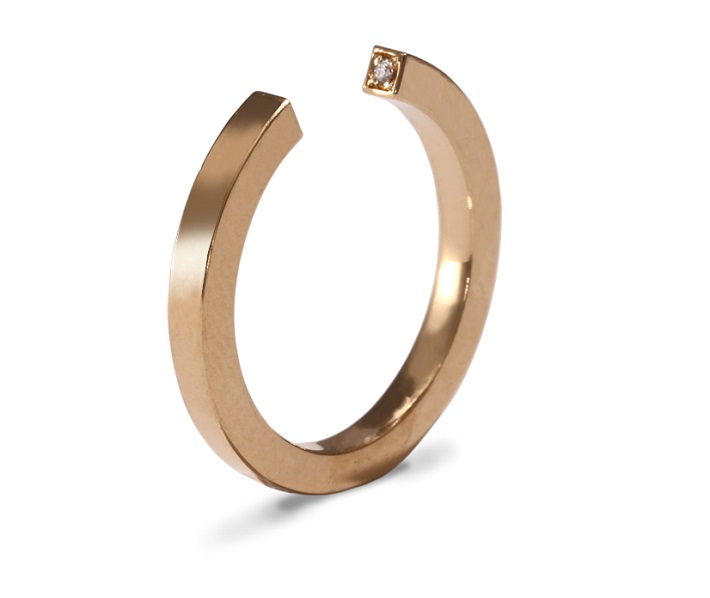 Minimalist cuts and understated sculptural elements utilise sustainably sourced 18K gold, platinum and diamonds. The smooth geometry of each piece evokes the principles of brutalist architecture, while abstracted interpretations of technology add a modern balance to the collection. Firm in its ethics and humble in its form, Annette Welander has refined a holistic approach to jewellery craftsmanship.
The jewellery is uniquely handcrafted in Stockholm, Sweden by expert goldsmiths who use the latest production technologies and who work exclusively in responsibly sourced precious metals.  Annette Welander also works her designs in the rare precious metal, Swedish red gold that is exclusively available in Sweden.
All Annette Welander's pieces have a unique brand hallmark that is issued and registered by Swedac, a Swedish government authority responsible for the surveillance of trade of precious metals.  Each jewel also features the Town Mark for Stockholm, the crowned head of the patron saint St. Erik, and the Fineness mark for 18K gold (750) that guarantees the purity of the metal.
Annette Welander is a brand that takes responsibility for their handcraft and for coming generations by working to the highest specifications of design and manufacture.   The brand is passionate about monitoring the sustainable sourcing of precious metals they use and they only work with known suppliers who share their ethos.
Discover the Annette Welander collection at SSENSE here:
https://www.ssense.com/en-sg/women/designers/annette-welander
For further information on Annette Welander please visit the website here:
www.annettewelander.com