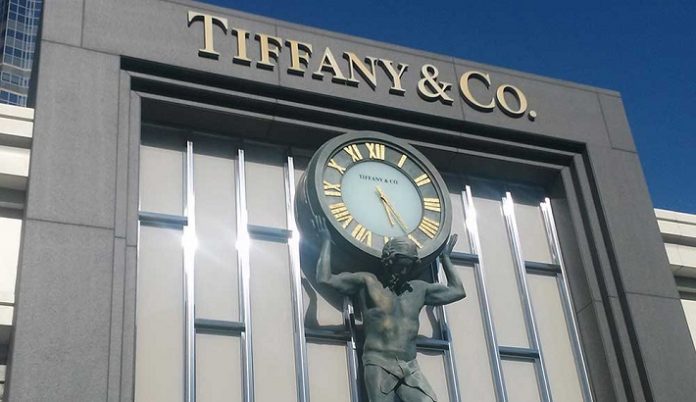 Luxury jewellery Tiffany & Co has adjusted its full-year forecast after holiday results fall short of expectations.
During the two months 'holiday' period (November-December), worldwide net sales declined by 1% to $1.04bn, and comparable sales were down by 2%.
The jeweller partly attributes these results to "uncertainties" in the Americas and Europe, such as a partial US government shut down and Brexit, influencing consumers more than the firm had expected.
Tiffany & Co chief executive officer, Alessandro Bogliolo, remarks: "With continued strong sales growth in mainland China (by a double-digit percentage), solid results in Japan and healthy growth in global e-commerce sales, overall holiday sales results came in short of our expectations which had called for modest year-over-year growth. We attribute the difference partly to lower sales to foreign (primarily Chinese) tourists globally, and to softening demand attributed to local customers in the Americas and Europe, which we believe may have been influenced more than expected by external events, uncertainties, and market volatilities."
In Europe, total net sales were down 4% year-on-year to $132m, while comparable sales declined by 5% due to varied results by country and modest declines in spending attributed to both local customers and foreign tourists. On a constant-exchange-rate basis, total sales rose by 1% and comparable sales dipped by 1%.
Jewellery collections pulled in the most money during the holiday period (up by 2%), while engagement and designer jewellery witnessed a decline in sales by 3% and 8%, respectively.
Based on these holiday period sales results, management now expects worldwide net sales for fiscal 2018 will increase by 6%-7% over the prior year both as reported and on a constant-exchange-rate basis.
Despite the forecast adjustment, the CEO still expects the company to report record sales and net earnings for the full year.
He states: "As I reflect on 2018, we accomplished what we set out to achieve. By increasing the levels of strategic investment spending in certain areas, we recovered lost ground from several years of soft sales trends and we expect to report record levels of net sales and net earnings in fiscal 2018."
"Now the focus is to grow to new heights," the CEO continues. "To this purpose, we will continue to pursue the six key strategic priorities we introduced earlier in 2018, which will require our on-going effort and commitment for years to come. We are excited about making further meaningful progress on this journey in 2019, with plans for new product launches, an evolved marketing message, store expansions, and website enhancements. We acknowledge that external pressures, difficult year-over-year sales comparisons and annualized internal spending are expected to have some negative effects on fiscal 2019 results, mostly in the first half of the year, but we believe that Tiffany is on a solid path for improved sales, margins, earnings, and cash flow generation over the long-term."
NewsSource: Professionaljeweller