Besides a necklace, earrings, or a ring, watches are something most people wear even at work. For some, it's become a part of their office wear for years that not wearing one makes them feel incomplete, while others prefer to look at it to keep track of time. A timepiece is like an office tool exclusively for you.
Sure, you can track time with your gadgets, but wearing a watch is still more practical. It's now an extra time and date tracker for when you can't look at your phone or your computer. It's insurance that you won't lose track of time or in cases when you forget to do so when you're too busy.
The kind of watch you wear to work also speaks about yourself, your career, and what kind of professional you are. The fact that you wear one already sends a message that you value time. If you intend to buy a watch to wear at the office, here are the best ones on the market for that purpose.
Timex Metropolitan
From a brand famous for its complete package timepieces, the Metropolitan is a great fit for a professional's wrist. Timex is a brand that combines style, durability, and affordability, and you can see all of that in the Metropolitan. This watch also has the simplicity it needs to blend with anything that you wear.
It has a silver-tone case that's ultra-thin; you won't even feel the watch on your wrist at times. Due to its thinness, the face will also slide without effort if you're wearing sleeves. It's comfortable and stylish, although it's cheap.
Seiko 5 SNKK71
This automatic watch from famous Japanese watchmaker Seiko arguably has the best value of all office wear watches out there. The Seiko 5 SNKK71 is also the most stylish stainless steel watch from its brand. What's even better is that it's also affordable for its quality.
This model proves that whether it's sports luxury watches like the Seiko Astron, Seiko has a knack for designing good-looking watches with value. An automatic 21 jewel movement also powers Seiko 5 SNKK71, making it even more of a catch at its price. It's also on the small side, with its face only measuring 35mm for a comfortable wrist fit.
Aquatico Automatic ST
How about a watch that you can take to the beach and wear to the office? If you're not opposed to that idea, then the Aquatico Automatic ST will suit you. The co-founder of Aulta Surf made this watch for professionals who value recreational activities, specifically going to the beach.
The Aquatico is a terrific stylish watch that's water-resistant for up to 200 meters. It also has a 40-hour power reserve, which means you can use it for overtime duties. Its sturdiness and features fit the bill of being a vacation and office watch.
MVMT White Caramel Chrono Series
The White Caramel Chrono Series is like most watches on this article; looks luxurious but isn't priced like that. MVMT has done a fantastic job making watches like that throughout its existence, and this series is no different.
With a Caramel Chrono, you can have a stainless case made of hardened mineral crystal powered by Miyota quartz movement. It also has six hands with multiple timers that look beautiful (or handsome) in a pair of jeans or chinos. All for a price lower than that of an exquisite bottle of whiskey.
Wrapping up
The watch that you wear at the office has to compliment your style and your personality. Besides these excellent choices, you can still search around to see what fits you better. There are plenty of options out there, and by using yourself as a standard, you can have a great time choosing.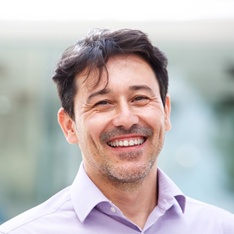 Author's Bio:
Luther Abrams is quite a jack of all trades type of guy. He loves exploring new things and cultivating his knowledge every now and then. Today, he grows more and more interested in jewelry and watches and even writes about such things in his free time.