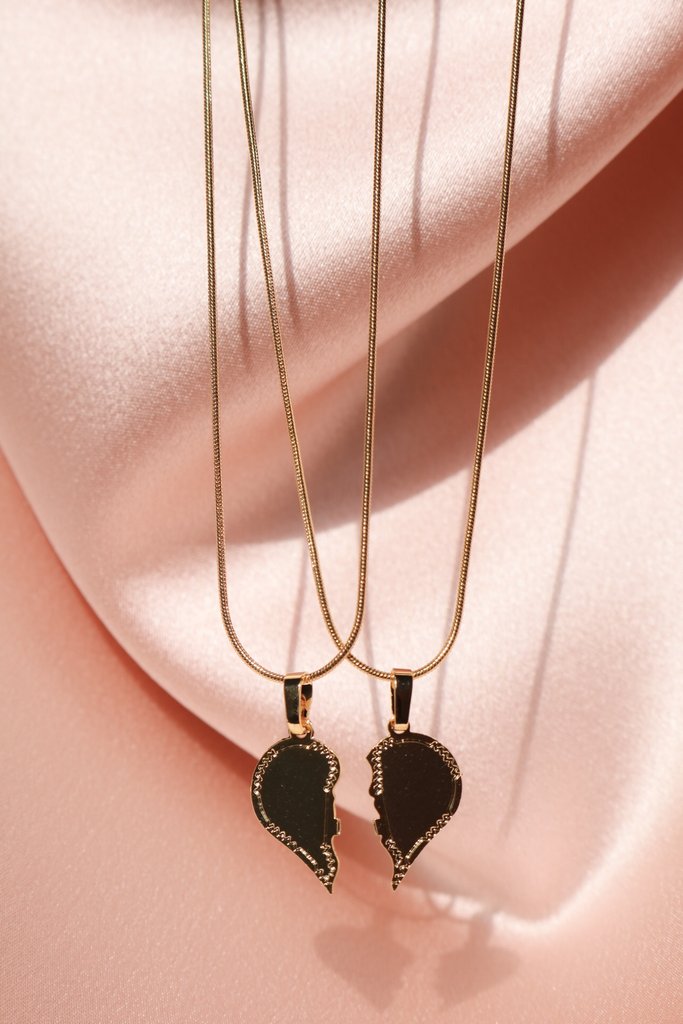 A BFF Heart Necklace is a great gift for your friends or family. They have become increasingly popular and many of the top social influencers have proudly showcased their necklaces alongside their bffs as a sign of solidarity and love. This accessory is also perfect to give your wife or girlfriend as a reminder of the special relationship you have with them and to let them know you are always with them.
The necklace can be gifted as a token of affection on a birthday, anniversary, or Valentine's Day. The versatility of BFF jewelry makes it perfect for almost any gift giving occasion.
BFF necklaces are available in different styles. They come in sterling silver, gold plated, stainless steel, acrylic, glass, pewter, pearl, wood, ceramic, and other materials that you can choose from.
Giving jewelry as a gift isn't always easy, since styles and preferences vary from person to person, but the ubiquitously adored heart necklace, pretty much speaks to everyone. The styles of a few decades ago are making a comeback, and hearts and butterflies are leading that charge. The butterfly symbolizes a new beginning or transformation. This has come to resonate with the younger generation especially as they enter a new stage in their lives. Besides, it doesn't hurt when favorite icons like Kylie Jenner and Addison Rae adorn butterflies with most of their ensembles.
Heart necklaces have long been a symbol of love and bond and adding the split piece you can find in bff styles creates an even more memorable experience. The sweetness portrayed with a heart broken into two that comes together only when the two are together, is quite beautiful.
Finding the perfect place to buy heart and bff jewelry isn't hard nowadays with the multitude of online retailers offering affordable options. Chvker Jewelry is one of the most popular due to their simple yet classy designs, and their great selection of fair-priced jewelry. It's never been easier to show that special person in your life, or even a group of your favorite friends, how much you care about them.
With the current state of the pandemic, in store purchases have become a bit risky and sometimes not possible at all. Online retailers have seen a flurry of shoppers flock to their sites to find the newest styles, while still in the safety of their home. There is no denying that browsing sites and window shopping from the comfort of one's home is preferable to most nowadays.