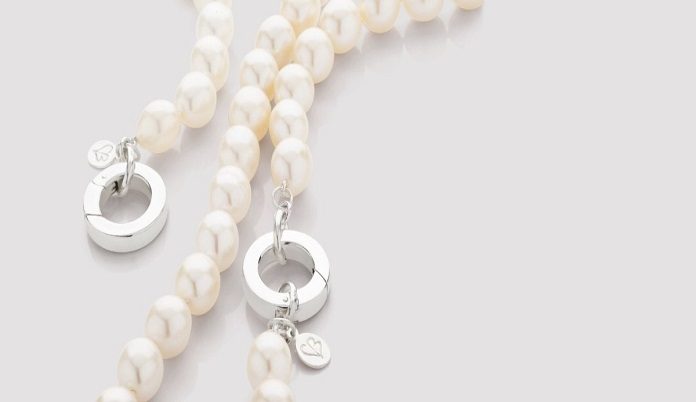 More than half of British women now own a piece of pearl jewellery, new research reveals.
According chocolate company Thorntons, which has looked into the nation's love of pearls for a new campaign, 57% of British women own a piece of pearl jewellery, up 4% from 2017.
Moreover, the research reveals one in five women only came town their first pearl item in the last six months.
Pearls have particularly rocketed in popularity amongst young fashionistas this year, with a third of 18-24 year olds snapping up at least one pearl accessory in the past six months.
It's no wonder pearls are everywhere. 45% of women admit they feel elegant when wearing them and over a quarter (27%) say accessorising with pearls made them feel beautiful.
And it seems 'royal fever' also has a part to play, with 13% of women revealing the Kate Middleton and Meghan Markle have made pearls popular again, with 20% of women noticing an increase in stylish pearl accessories on the high-street and online.
This study marks the launch of Thornton Pearls, a range of new chocolate by the brand.
In celebration of this launch, Thorntons has also recreated some of the most iconic-pearl images, made entirely out of the new chocolate. These moments include Marilyn Monroe in 'Some Like it Hot' and Rihanna in pearl-frame Chanel sunglasses.
The edible treasures took Thorntons head chocolate makers and chocolate food artist Prudence Staite a total of 135 hours to make, using 781 individual, hand-crafted chocolate pearls.
Thorntons research reveals that 30% of women plan to buy a piece of pearl jewellery in the future, with one in five admitting new jewellery was one of their favourite affordable treats.