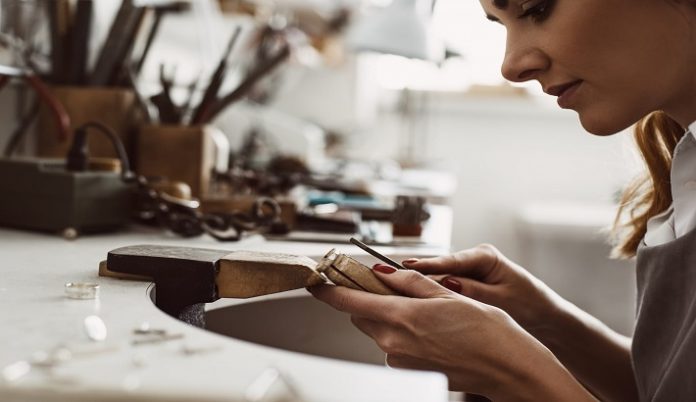 A new course aimed at creative entrepreneurs will take place at the Birmingham Assay Office in March 2020.
The 12-week, fortnightly course, led by and based on Dr Gordon Hamme's PhD thesis 'Crafting the 21st century UK Artisan-Silversmith', explores all the elements needed to develop a commercially viable, craft business.
Students will explore their business ideas by way of experimental real-world experiences whilst learning. The jargon lite programme follows the principles of the successful Finnish Team Academy course, which Hamme studied, is designed to be more fluid and flexible than a standard business course aimed at artist craftspeople.
The course covers a range of topics including marketing and sales, finance, intellectual property rights and small batch manufacturing and a final day mock 'Dragons' Den' to financiers.
Industry experts, such as leading law firm, Barker Brettal, who specialise in Intellectual Property rights, will be just one of the guest specialists offering practical advice and guidance throughout the course. Other guest speakers include an industry entrepreneur, marketeer and financier.
Hamme shares: "This course is ideal for anyone looking to launch their craft idea and skills into a commercially viable business through a practical, pragmatic, experiential, 'learning by doing' business programme."
Both the National Association of Jewellers' Education Trust and The Benevolent Society welcome funding applications for bursaries from those wishing to undertake this course. Those applying successfully for funding can anticipate having a significant percentage of the course fee paid.
Birmingham Assay Office will be holding an open evening on January 16 2020 for those wishing to find out more about the Business Course for Creative Entrepreneurs.
Places can be reserved via Eventbrite or by calling Kelly Fisher on 0121 794 1320.
News Source: professionaljeweller