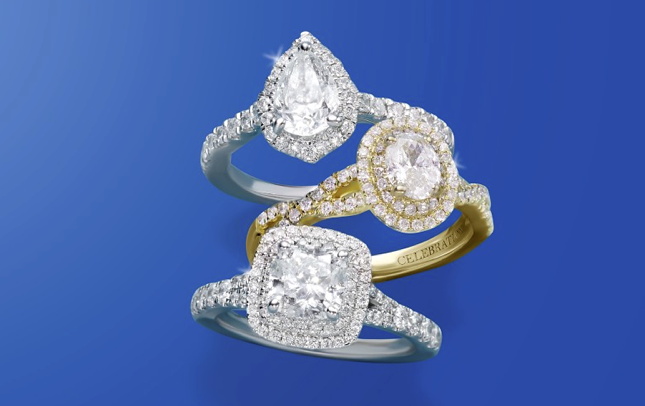 Zales has launched a new diamond cut with 185 facets – compared with the 58, including the culet, of a traditional brilliant cut – claiming it creates a "breathtaking sparkle".
The US jeweler, which has 2,800 stores and is part of the Signet group, says its Celebration Infinite diamonds, with more than three times the regular number of facets, are expertly cut for excellent light performance.
It has created a range of 15 bridal rings and three solitaires with oval, round, pear and cushion shaped 185-facet diamonds, priced from $3,339 to $13,339.
Zales says the diamonds create more points of reflection and are rated excellent for brilliance, fire and scintillation.
Fifty-eight facets is widely regarded as the gold standard for most diamonds, although there are exceptions. Princess cut diamonds can have as few as 50, or as many as 144 to increase the diamond's sparkle.