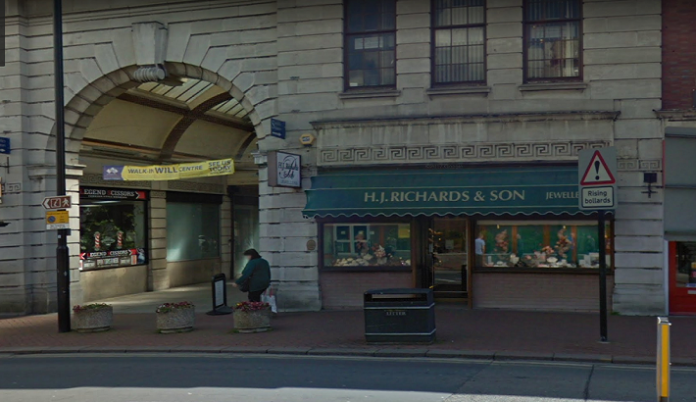 Independent jeweller, HJ Richards, will be closing down after more than 120 years trading in Burton.
The boss of the family-run business, which is now in its third generation, has taken the "difficult decision" to close.
Talking to the local press, Burton Live, owner of the store Andrew Richards says trading has become "very difficult." The 64-year-old, whose granddad founded the business in 1896, also cites health reasons as another reason behind the decision.
He tells Burton Live: "It was an incredibly difficult decision and so hard to break to the two ladies who work for me, who have been there 30 and 40 years respectively.
"We have shared some fabulous times here and looked after some wonderful customers, for which we are incredibly grateful, but my two sons and daughter did not want to take the business on and I wouldn't have encouraged it."
He continues: "Trading has become very difficult of late and when we got this opportunity to close down with a big sale, we thought 'we've got to take it'.
"My mum (Sheila, who worked at HJ Richards with husband John in the 1970s) fully supported me and said I should sell up as soon as possible because of my health."
The jeweller is currently hosting closing down sale, with Richards planning to enjoy retirement with his wife once the doors a shut for good.
Local shoppers have taken to social media to mourn the loss of the town's well-established business, many telling stories of purchasing their wedding and engagement rings from the family.
NewsSource: ProfessionalJeweller