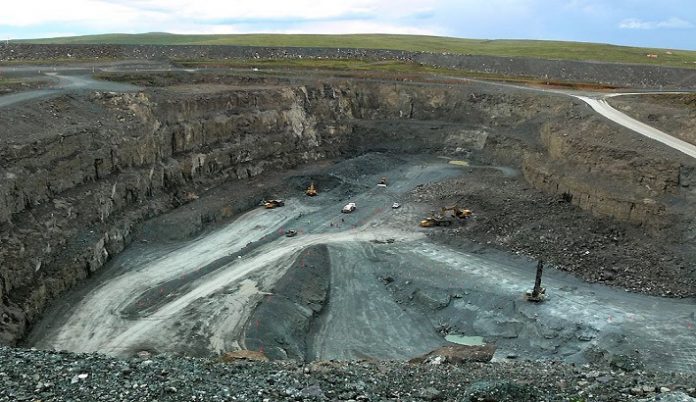 Gem Diamonds profit fell in the first half of the year, as the volume of large stones unearthed at its Letšeng mine in Lesotho has significantly declined from last year.
Profit plunged 75% to $6.6 million for the six months ending June 30, the company reported Thursday. The miner recovered three stones weighing more than 100 carats during the period, versus 10 of that size last year, and compared with the average seven mined in the first half between 2008 and 2018.
Revenue from rough diamonds fell 44% year on year to $94.5 million, while sales volume dropped 10% to 55,714 carats. The average price slid 38% to $1,697 per carat. The company sold 15 stones for more than $1 million each, totaling $41.6 million, which was significantly down from the first half of 2018.
Production at Letšeng fell 8% to 56,668 carats as the miner retrieved a larger proportion of its ore from the main pipe. Diamonds from that area have a lower grade and quality than those in the Satellite pipe, which constituted most of the ore recovered during the same period last year, it explained.
Gem Diamonds recorded a loss of $2.4 million from the cost of discontinuing operations at its Ghaghoo site. It expects the sale of that deposit to be finalized in the second half of the year.
The company has implemented a cost-cutting program, which has saved $42 million to date. It predicts it will reach its planned savings of $100 million by 2021.
NEw Source : artofjewellery