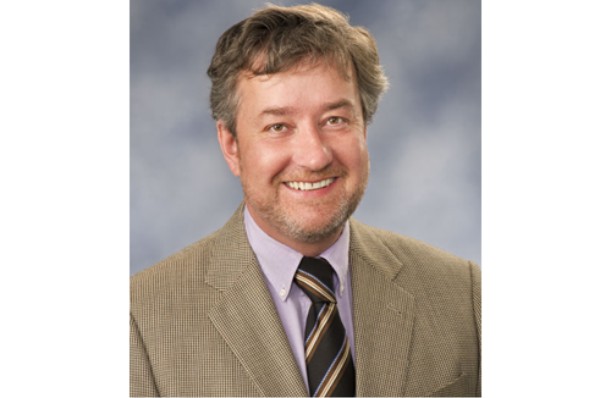 GIA's Duncan Pay, previously Senior Director of Gemology Content Strategy at the Institute, has been named as Vice President and Chief Academic Officer. He will assume his new role immediately.
"Pay will now oversee GIA's global education courses in gemmology and jewellery design and manufacturing following the decision by Bev Hori, GIA senior vice president and chief learning officer, to retire in May 2018," the institute announced recently.
GIA noted that Pay will continue as editor-in-chief of Gems & Gemology (G&G) (GIA's quarterly professional peer-reviewed journal), a position he has held since 2013.
The institute said that during the transition period, Hori will have responsibility "for galvanizing the digital transformation of the Richard T. Liddicoat Library and Information Center, and GIA's engagement with the Institute's global network of 120,000 active alumni".
"I am immensely pleased that Duncan has taken on this very important role to carry on Bev's incredible work to establish professional standards and strive for continuous improvement through education for the gem and jewellery industry," said Susan Jacques, GIA President and CEO. "Throughout her career, Bev demonstrated a passion for bringing people together to find ways to collaborate, not only for their benefit but also for the benefit of the industry. Her many contributions serve as a model for others to emulate."
Jacques added, "I have the utmost confidence that Duncan will further enhance GIA's education offerings."
Prior to joining GIA in 1998, Pay had more than 13 years' experience in the jewellery industry in diverse fields.
In the 20 years he has been at the GIA, Pay "led conversion of coursework to eLearning and strengthened GIA's gemmology courses by enabling timely sharing of findings from the Institute's research and lab teams", GIA elaborated. And, the institute said, as editor-in-chief of G&G, he oversaw "a renaissance of the 84-year-old journal, expanding the range of research-based articles and building print and online readership".
"I look forward to the duties of my new role and to cultivating ways to expand our mission even further," said Pay. "Bev has been a wonderful mentor; her sense of mission, clear communication of GIA's core values and positive forward thinking are a model for us all."
Hori, who has had a long and deep commitment to GIA's education programme commented: "I am grateful for the privilege of serving GIA's mission with such a special team of bright and passionate people. I leave GIA with the confidence of knowing that the future of GIA education is in capable hands. Under Duncan's leadership GIA education is poised for its best days and I know it will continue to flourish."
Pic Cap: Duncan Pay, recently appointed vice president and chief academic officer of GIA. Photo by Kevin Schumacher/GIA.
News Source: gjepc.org