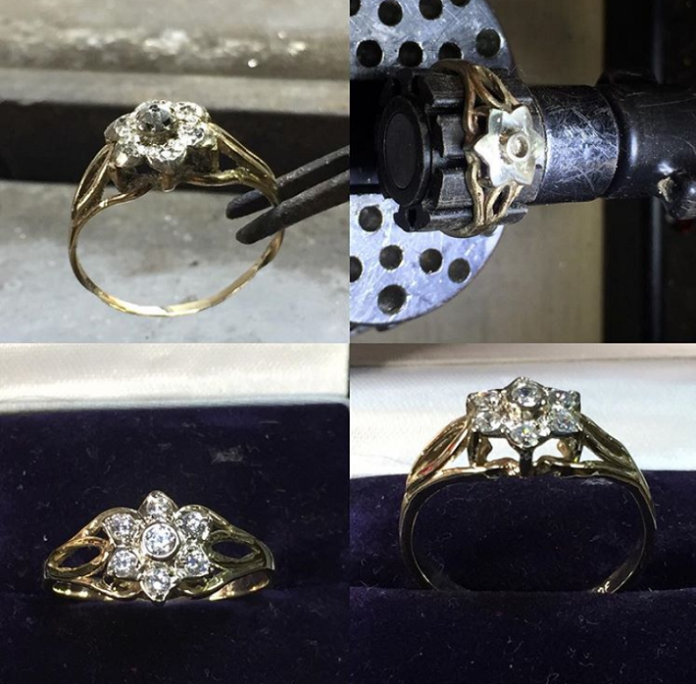 A father and son duo are preparing to open a brand new jewellery store in Hadleigh when lockdown measures are eased.
While many fear retail businesses may be forced to close in the aftermath of the global pandemic, Steve Harrow and his son, George, are gearing up for a summer opening of their new store, Harrows Jewellers.
Talking to the local press, the East Anglian Times, the pair say their new jewellers will "bring something different" to the bustling market town.
Harrows Jewellers will be located in the town's Market Place, which for many years was home to Whatling Jewellers.
After more than a decade, the market town will once again be home to a jewellers thanks to the Harrow family – who hope their new venture will be a "perfect fit" for the market town.
The family-run business will offer bespoke jewellery making and repair services, alongside a showroom for people to browse in and a studio upstairs for work to take place.
Steve Harrow, who currently does repair works for 11 companies in East Anglia, says he doesn't want to open "just another jewellery shop in the high street". The pair plans to sell everything from a £7 silver chain to completely bespoke creations.
This is the first bricks and mortar venture for the family, who have lived in Woodbridge for the last eight years and have been offering their services online.
After many years of looking at possible locations in Woodbridge and Ipswich, the duo says they "stumbled across the unit in Hadleigh".
He said he was put off from opening a shop in Ipswich due to "ridiculous parking prices", which he says have killed the town.
Steve Harrow has been in the jewellery industry for more than 40 years, while his son George, aged 23, started off by learning basic hand-making techniques from his father before completing a degree at the Birmingham School of Jewellery.
The pair had always wanted a studio to work in and now at their unit in Hadleigh they will be able to do so.
The shop will initially be open from Monday to Saturday, from 9am to 5pm and there will be one bench downstairs where customers can watch the pair at work.
The business will be run entirely by the Harrow family, with Steve's wife and daughter both helping in the shop from time to time.
NewsSource: professionaljeweller
IMAGE CREDIT: Harrows Jewellery Instagram