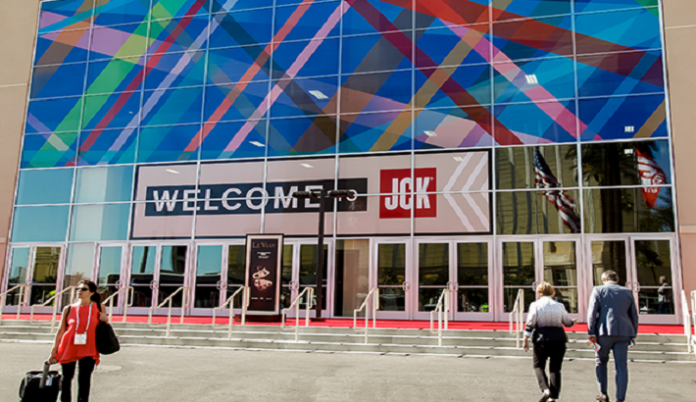 New Show Destination Will Feature 175 Gem Dealers, Both New to JCK Las Vegas and Returning
JCK Las Vegas, the leading destination to discover what's new and next in the fine jewelry industry, introduces the Global Gemstone Neighborhood for 2019, an all-new destination under one roof with the JCK show floor featuring more than 175 gem dealers from around the world. The expansive 8,300 square-foot neighborhood is inclusive of the member exhibitors of the International Colored Gemstone Association (ICA) and dedicated ballroom for Fine Gems, spanning five exhibition areas for gemstones. For the first time ever, JCK buyers and visitors will have access to gemstone exhibitors from Australia to New Zealand, Poland to the Czech Republic, Germany, Singapore and an impressive list of esteemed companies from India, Thailand, Hong Kong, and the United States—all in one place. The Global Gemstone Neighborhood will open on Thursday, May 30, 2019, and remain open throughout the JCK Las Vegas show (Friday, May 31 – Monday, June 3).
"The new JCK Global Gemstone Neighborhood provides buyers a one-stop-shop for an extraordinary assortment of colored gems from around the world, all under one roof at JCK Las Vegas," states Sarin Bachmann, Event Vice President, JCK & Luxury Events. "We are proud to welcome back many gemstone vendors who have exhibited at JCK Las Vegas for years, and we are excited to present many new international companies to our buyers and visitors, as well."
Located directly across from the registration area on Level 1, the gemstone neighborhood will feature a wide variety of global colored gemstone suppliers. There will be a Fine Gems ballroom comprised of many of the highest end gemstone dealers in the U.S., known for they're fine quality color stones. In addition, for the very first time in Las Vegas, we have assembled select members of the ICA. The ICA ballroom will be playing host to some of the most prominent suppliers, mine owners and cutters of colored gemstones from around the world. ICA members are committed to responsible sourcing, disclosure, and transparency of natural colored gemstones.
"The ICA colored gemstone marketplace/exhibition at JCK Las Vegas offers something for all jewelry professionals for various facets of their business, whether they are a designer or a retailer who does custom work in-house," says Clement Sabbagh, ICA President. "Every ICA member adheres to a strict code of ethics and standards from mine to market, with responsible sourcing of natural colored gemstones, as well as full written disclosure of any known treatments or enhancements to a gemstone. This type of responsibility and transparency ensures the respect, reputation, and esteem of the fine jewelry industry and builds both consumer confidence and trust."
For convenience and ease of navigation, the Global Gemstone Neighborhood will span five locations in close proximity on Level 1 of the Show Floor – Hall G, Sands Meeting Rooms and three consecutive ballrooms. ICA members will exhibit in the Casanova ballroom; Fine Gems will be housed in the Marco Polo ballroom, and additional U.S. and international gemstone vendors will exhibit in the Galileo ballroom, the Sands Meetings Rooms and Hall G. While exploring the neighborhood, attendees can visit the Fine Gems Café in the center of all of the gemstone areas, sponsored by exhibitors of the Fine Gems ballroom for quick bites to eat, coffee and more.
NewsSource: DiamondWorld