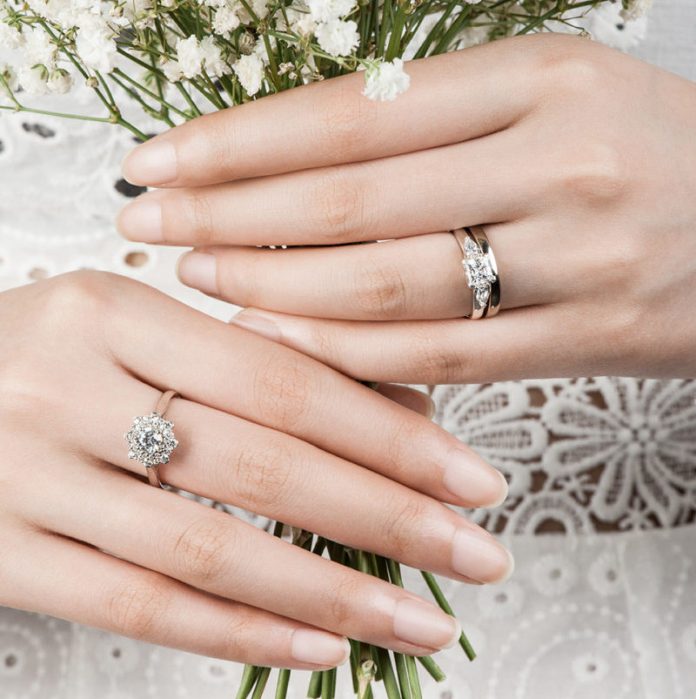 International Jewellery London will be celebrating bridal jewellery and the strength of the wedding market at this year's show.
Placing a spotlight on one of the most important markets for the UK jewellery industry, IJL will be hosting a dedicated 'Bridal Showcase'.
This show floor bridal feature, sponsored by award-winning British fine jewellery manufacturer Hockley Mint, will give an insight into key bridal trends, allowing buyers to meet with leaders in the sector.
Exhibitors taking part in the Bridal Showcase include Hockley Mint, Domino, Gecko, Charles Green, Martin Guthmann, Divine Jewels and Kohinoor Jewellers. The showcase will provide an overview of the latest developments in the bridal jewellery market, alongside fresh takes on timeless classics.
The Bridal Showcase will also feature a seminar on 'Bridal Trends & Global Weddings: Reaping the Rewards' on Sept 2, alongside a vast range of bridal jewellery on display across the show floor and numerous events will take place at exhibitor stands.
Head of sales at IJL Fotoulla Michael, shares: "The bridal sector is a key focus for the jewellery industry in the UK, and is certainly booming with over 250,000 marriages taking place in the UK last year. 94% of our visitors from the UK and internationally look to gain an insight into the bridal sector by attending IJL, so the show is an excellent opportunity to discover the latest trends."
For the first time, the show will also see Bridal Showcase sponsor Hockley Mint offer pieces from its Mari Me bridal collection available to order as mounts. These award-winning designs in Hockley Mint's first fully branded bridal collection have previously only been available to retailers as fully finished pieces.
Gary Wroe, managing director of Hockley Mint, shares: "We are delighted to be sponsoring the new Bridal Showcase area at September's IJL show. As a Birmingham-based manufacturer of high-quality fine jewellery, bridal jewellery is our speciality; as we start to see more and more retail jewellers moving back towards selling more traditional jewellery and focusing on their specialist knowledge, we hope that this area will attract and inspire visitors at the show."
News Source : professionaljeweller.com