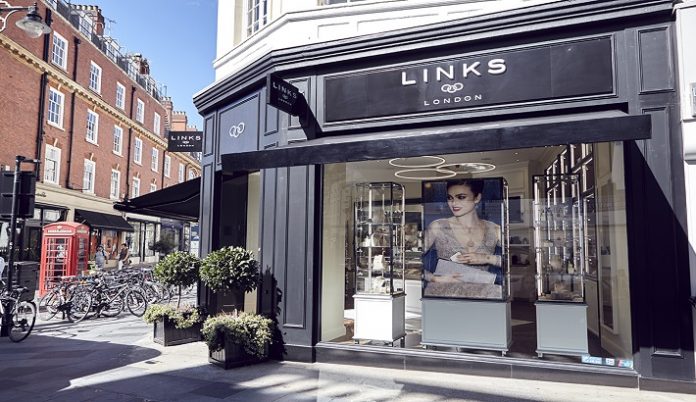 British jewellery brand Links of London will completely vanish from the British high street tomorrow after failing to find a buyer to save the business.
Ongoing cash flow pressures left the company with "no choice" but to call in the administrators in October last year.
At the time, the administrators seemed hopeful that the business could still be saved, but within weeks of plunging into administration over 30 members of staff at the brand's head office in London had been let go, all doors went into an 'everything must go' sale, and property advisors were appointed to help sell stores.
Now the company has slashed its prices even further in one last bid to get rid of stock before pulling down the shutters for the final time tomorrow (Thursday January 9).
With 28 stores and even concessions set to close, it is estimated that over 300 members of staff will be impacted by this move and left to find a new job at the start of the year.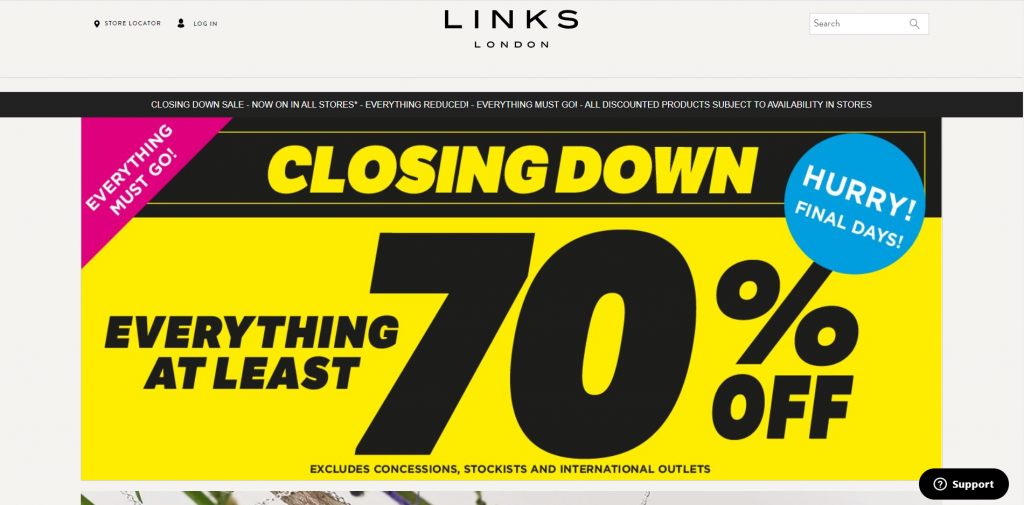 Links of London is not the only store to be exiting the high street this week. Mothercare will also be closing and Debenhams will be shutting 19 of its stores.
While the high street has been challenging, and many jewellers and jewellery brands with bricks and mortar stores have struggled with rapid changes to consumer shopping habits, Links of London also had the disadvantage that the company its was owned by – Folli Follie – which has been involved in a major scandal that has led to 16 executives facing serious charges.
The demise of Links of London has sent shock waves throw the jewellery industry, acting as a warning that no business is safe. Many have said this story is "to close to home" and vowed to do all it takes to ensure their own survival.
News Source: professionaljeweller