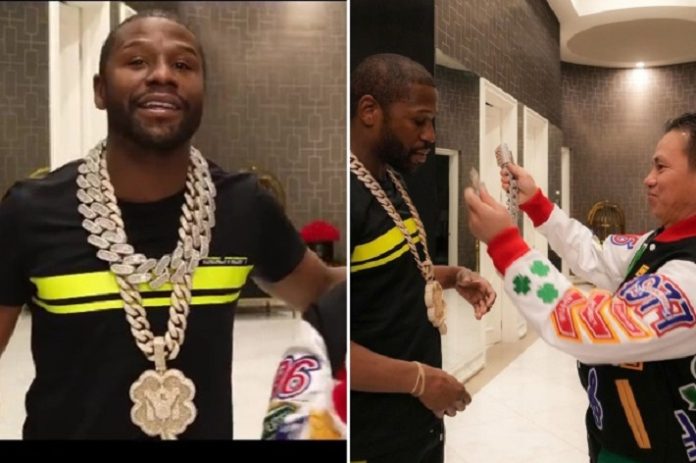 Boxing legend Floyd "Money" Mayweather has been showing off his latest purchase – a white gold chain weighing 2.7kg (5lbs 12 oz).
It's encrusted with 8,500 diamonds (300tcw), cost $1m and was made to order by US celebrity jeweler Johnny Dang.
Undefeated Mayweather, 45, is coming out of retirement for an exhibition fight against Brit Aaron Chalmers in London on 25 February.
Dang, originally from Vietnam, rose to fame making grills – gold or platinum covers for teeth, sometimes with diamonds – for hip-hop star.
He posted video of himself presenting the chain to Mayweather on his Instagram account. Mayweather is said to have earned $1bn during his boxing career.