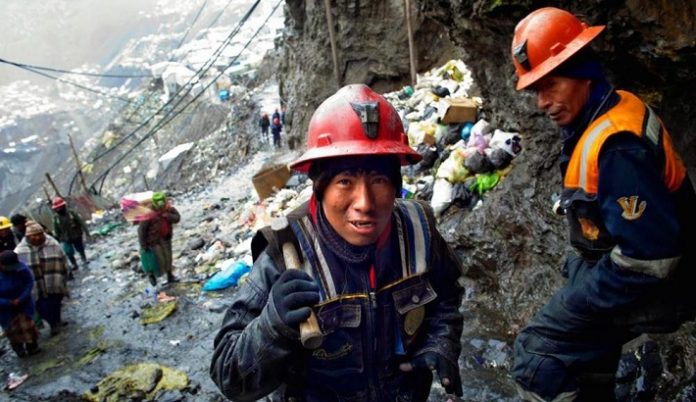 In partnership with The Goldsmiths' Centre, ethical jewellery collective, Fair Luxury, will be hosting the UK's first ever public screening of The Shadow of Gold.
Never before screened in the UK, the film reveals how glittering gold has a dark shadow as it takes an unflinching look at how the world's favourite heavy metal is extracted from the earth.
It explores both sides of the industry: the large-scale mining companies that dig deep and lop off mountaintops to extract gold from low-grade ore, and the small-time miners – an estimated 20 million people in the world's poorest nations – who extract gold by hand, often producing just enough to survive.
But it doesn't leave it there: the film also meets engineers, scientists, and Fairtrade advocates who work with miners to tackle gold's worst environmental and social problems.
Filmed in China, Peru, Canada, the US, London, Dubai, and the Democratic Republic of Congo, The Shadow of Gold ultimately questions the impact of gold mining and the gold trade on our economy, environment and conflicts.
The film premiere takes place on March 11 and starts at 6:15pm. It will be followed by a question and answer session with members and associates of Fair Luxury.
Tickets cost £12.
View the trailer below:
News Source: professionaljeweller