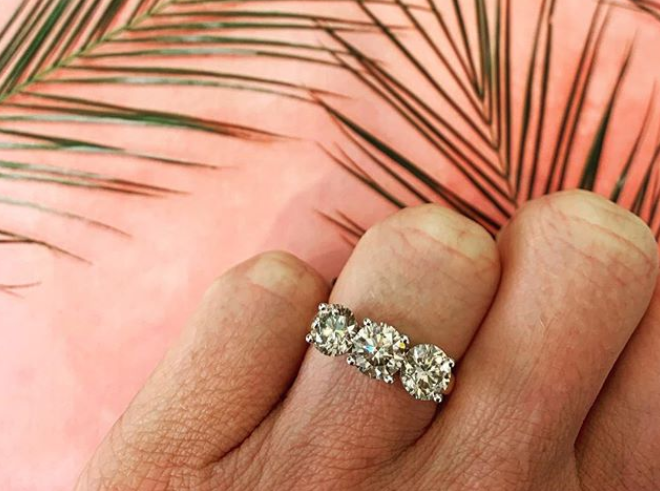 It's always been thought to be the tradition that the proposer chooses the engagement ring; however research from Birmingham based Aspire Diamonds has found that over one third of women are picking their own engagement rings.
In fact, 37% of women stated that they'd chosen their own engagement ring, with the average value of the engagement ring around £1,650.
Speaking of the trend, Richard Askey of Aspire Diamonds, says: "We're seeing more and more couples shopping for engagement rings together, and often after the proposal has already happened. In fact we found that 29% of people received a ring after the proposal."
"The engagement ring is such an important purchase, as it's worn for the rest of your life, therefore it's no surprise to see it becoming more of a joint decision… no one wants to get it wrong!"
Previous research has shown that almost 60% of women are unhappy with their engagement rings, so it is little wonder an increasing number as coming in store to pick something themselves.
With this in mind, some jewellers may need to adapt the way they market their bridal offering and sell engagement rings in store.
Bridal consumers will increasingly be looking for a customer experience that is memorable, and allows plenty of room for questions, advice, and trying on a variety of styles.
Research suggests women are a lot more relational, and where men might look up the 4C's before heading into store, women would have spent a lot of time on Pinterest searching for inspiration.
If social media is a safe and trusting space for female engagement ring shoppers, jewellers should think of mimicking aspects of this environment in store.