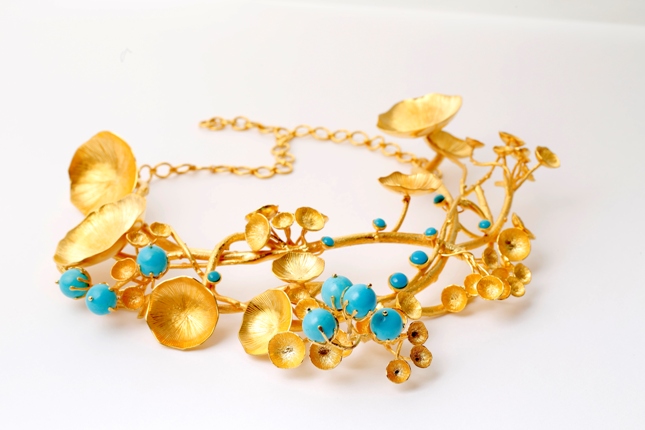 Pallavi Foley welcomes the new season with the Wild Mushroom collection, making nature in the wild easy to wear!
Pallavi's forte has always been her ability to express herself through her art. Jewellery designing has always been her forte and she seldom fails to impress with her creations.
Discovering her fascination for nature in the wild, Pallavi Foley reveals the Wild Mushroom collection, just in time for monsoon. The collection marries both Indian fusion and modern elements to create intricate jewellery that brings the outdoors into your life. The collection is inspired by a bunch of mushroom sprouting in the woods.
Creatively changing the linear dimensions, she creates inverted mushrooms to exaggerate and beautify the raw-linear continuous textures seen on the under-side. Here you see imagination and reality coupling to create a modernistic representation of nature. A delicate balance of colour comes through with the use of naturally occurring elements and stones including uncut diamonds.
The collection is three dimensional and sculptural, consisting of earrings, diamond statement rings, and statement neckpieces. Also available in fine silver jewellery, the price range of this collection varies from INR 5000 to INR 10 lakhs and has an array of designs each of which are handcrafted and custom designed to match every occasion with ease.
News Source: indianjeweller.in