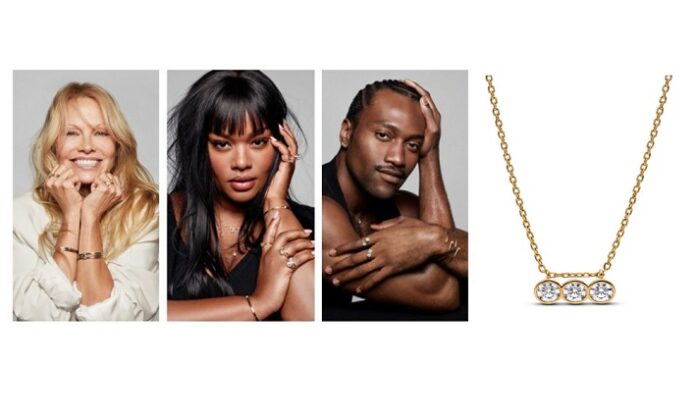 Jewellery retail major Pandora revealed the expansion of Pandora Lab-Grown Diamonds with three new collections priced from $290, and the launch of a campaign celebrating the breaking of conventions.
Pandora Creative Director Francesco Terzo said, "We want more people to experience the power and beauty of lab-grown diamonds for every day, in classic diamond settings and some that are unexpected."
Pandora Nova introduces a distinct, four-prong setting that reveals more of the diamond, so each round brilliant or princess cut stone can capture the light with more dimension, brilliance and warmth, as if floating in mid-air – like the 1 carat 14K gold and lab-grown diamond ring ($1,850).
Pandora Era reimagines classic bezel and prong settings with a unique Pandora take. A pinnacle of this collection are the 14k gold trilogy pendant ($1,200) and bracelet ($990), which showcase three bezel-set stones in a row for quiet impact.
Pandora Talisman features five pendant designs ($390-$990) – each a symbol like a heart or star that is also the lab-grown diamond's setting. The pendants offer an elevated take on beloved Pandora charms, crafted with 14k gold with a 0.25 or 0.75 round brilliant-cut lab-grown diamond at the centre.
Pandora Creative Director A. Filippo Ficarelli added, "The Pandora Talisman collection is especially important for us because it takes lab-grown diamonds into a universe that is at the heart of Pandora: the universe of charms."
The brand's 'Diamonds for All' campaign features icons such as model and actress Pamela Anderson, American sign language performer Justina Miles, former model and Vogue Creative Director-at-Large Grace Coddington, actress Amita Suman, model Precious Lee, model Sherry Shi, and musical artist and dancer Vinson Fraley.