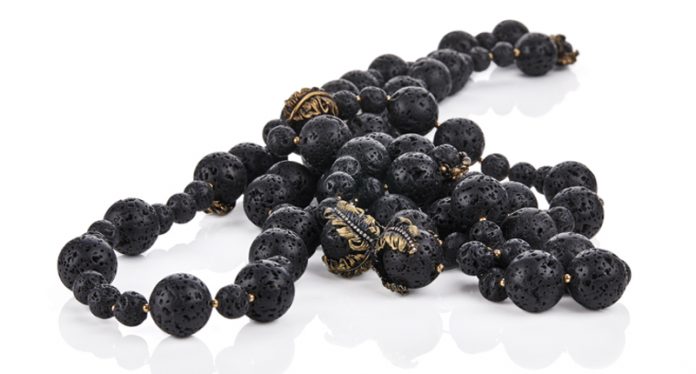 New York–Skulls, bats and spiders are all motifs that pop up more frequently than one might guess in fine jewelry design, and they're extra-appropriate in the month of October, as are more wearable jewels crafted in dark materials like rhodium and black diamonds.
But to really stand out from the typical Halloween-inspired fare, why not try Adam Foster Jewelry's unusual lava necklace?
The organic feeling of the black lava beads combined with a hefty dose of 18-karat yellow gold and diamonds, handmade in Foster's signature "Plume" design, results in a piece that feels utterly supernatural.
It retails for $12,500 at Neiman Marcus or through FosterJewelry.com.
A similar style from the designer is seen in the Instagram post below, layered with a Tahitian pearl necklace.
News Source: nationaljeweler.com