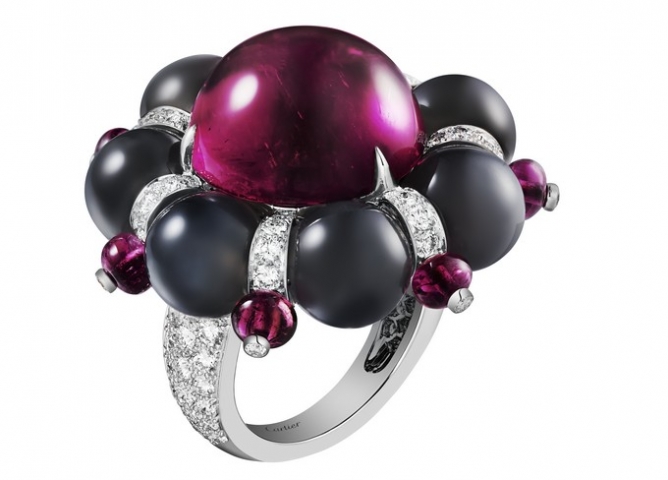 Legendary jewellery house Cartier celebrates vibrant colours and daring designs in its new Coloratura High Jewellery Collection, featuring 240 bespoke pieces adorned with sapphires, emeralds, rubies and other coloured gemstones interposed with diamonds.
According to Cartier, the pieces "master colour, movement and craftsmanship." The collection, it said, "awakens new provocations through dynamic pairings, energetic hues and intersecting inspirations as a result of the intimate dialogue between the stones, their colours and the four corners of the globe."
Design inspirations were derived from the "bold contrasts of Asia, the subtle palettes of Japan, the vivid shades of India and the dynamic tones of Africa."
The collection was showcased at the last night of the Haute Couture Fashion Week in Paris, with celebrities donning a few of the exquisite jewellery pieces.
Cyrille Vigneron, president and CEO of Cartier International, graced the event, along with actresses Naomi Watts, Golshifteh Fahrani, Monica Bellucci, Mélanie Laurent, Freida Pinto and Bianca Brandolini.
Image Cap.: Ring in 18-karat white gold a rubellite centre stone, diamonds, moonstones and rubellite beads
News Source : jewellerynet.com