Bespoke jewellery brand Taylor & Hart has created a new range of Pooch Pendants so your dog's collar can now match your engagement ring – the ultimate luxury accessory for any obsessive dog parent!
There's no denying that the love you feel for your pet is truly the greatest love of all, so why shouldn't they be a part of your proposal story? If the last year has shown anything, it's that true love and companionship can always be found in our furry friends as millions of people across the world have turned to the partnership of their pets in a world of uncertainty.
With trends for dog jumpers, pyjamas, glasses and even haircuts all on the rise, why not treat your pooch to their very own piece of forever jewellery?
Taylor & Hart Design Director, Kate Earlam-Charnley, says: 'We know how important dogs are to families and couples and understand that the bond you have is every bit as real as your human love. As a dog owner (and lover!), I'm incredibly proud that we're launching this brand new product that honours mankind's most ancient bond. After all, our furry best friends deserve to shine just as bright as we do!'
Puppy Love: The Details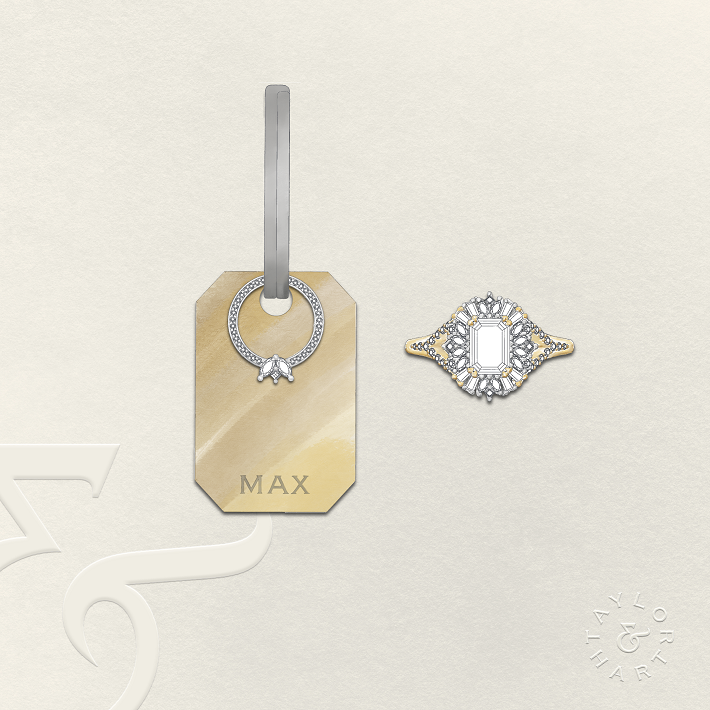 Starting from $500, these precious engraved puppy tags are sure to make any canine companion shine.
Available in a range of shapes, metal finishes and designs, they can also be custom-designed by Taylor & Hart's award-winning team of designers to create an identical look to ensure you're twinning and winning with your dog.