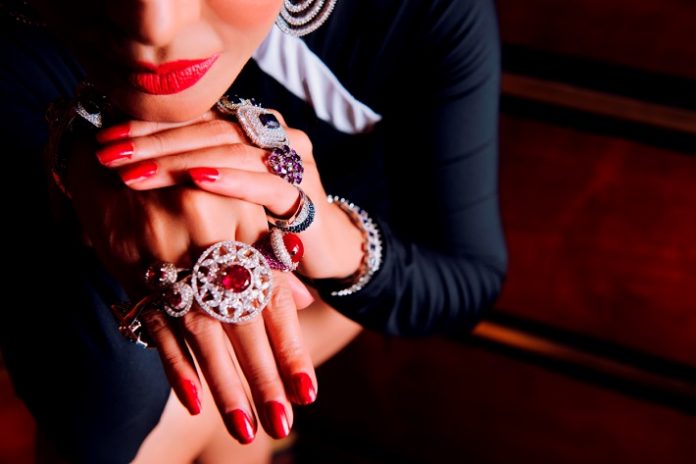 Shagun Gupta, renowned for her outstanding gemstone selection and curation invites you to sprinkle those memorable festive moments with the eternal twinkle of precious stones. Her latest inventory of rings is prized especially for great beauty, one that is magnanimously gorgeous and gracefully feminine. The collections are reflected in the eclectic mix of colors that encompasses rubies, sapphires, emeralds and embellished with sparkling VVS clarity diamonds set in white gold. The rings are available in the exclusive choice of stylish designs that make your fingers beautiful and adorable.
Timeless in tradition and unmatched in their beauty the classic designs accent the memories of love that stands out with its brilliant cuts and luminous luster. The rings are illustriously crafted for the woman of all ages and varied lifestyles. Uniquely refreshing these captivating studded rings complements any ensemble and versatile to wear for parties, engagements, weddings or social occasions. Each design is one-of-its-kind that is available only in limited editions and custom designs.
The extended inventory from Shagun Gupta encompasses Bridal Sets, Necklaces, Pendants, Bracelets, Earrings & Chandeliers, Rings and Wedding bands in Polki, Gemstones, and Diamonds.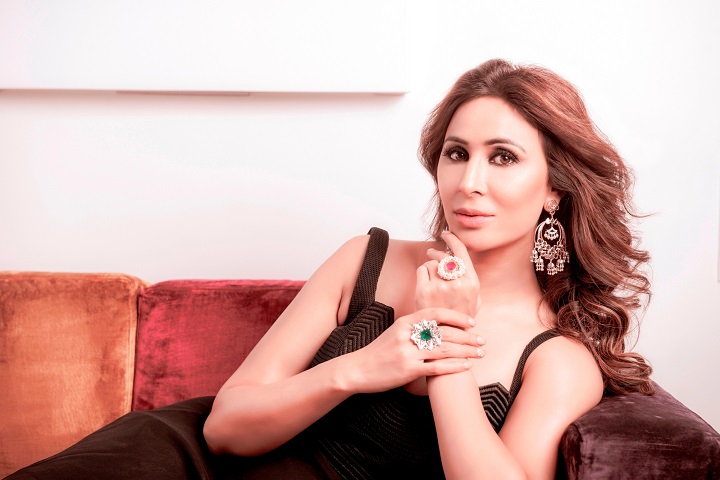 About Shagun Gupta:
Shagun Gupta has a desire to create and share all things beautiful. The Shimla-born fashionista has influenced wardrobes of the celebrated ones with her enormous cachet in fine jewellery, beauty and fashion accessories. Inspired by her penchant for high life, Shagun has enjoyed unbridled success in fashion, beauty and celebrity makeover for over two decades. Her meticulous rise as trendsetter has been closely watched by stylish women, many of whom have often asked her to fashion them in her own personalized creations. She has great style sense and believes that one could be elevated in the eternal passion of beauty.
Her flagship label 'Shagun Classique' specializes in creating signature looks that have always enticed and delighted a high profile clientele. As a certified GIA gemologist from London, Shagun's love for colored stones is reflected in her creations which are splendidly embellished in exotic trinkets. Been brought up in an illustrious family of jewelers, her designs are manifestations of inspired dreams that beholds every Shagun Gupta creation. A globetrotter, her collections have been shaped by the diverse culture of continents she has traveled, lived and explored. She has collaborated with the most celebrated artists for her masterclass beauty workshops offering the hottest trend forecast on hair, nails, and makeup.
There are many strings in Shagun's enterprising bow from curating social events, designing jewellery, beauty trends, personal style consulting, red-carpet appearances and distributing wine accessories. Her company Grape to Glass distributes Riedel Crystal and Vinturi Aerators, undeniably the finest wine accessory brands around the globe. A seasoned wine connoisseur, Shagun relishes the flavors of delectable vintage and has the great sense of appreciation for wines from different states, regions, and countries. Shagun is a fitness enthusiast who believes healthy living has had an undeniable influence in her eventful lifestyle. She counts Milan and Paris as the beacons of luxury and high life.