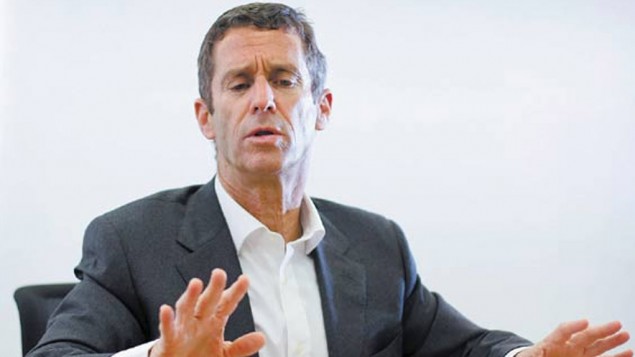 Diamond billionaire Beny Steinmetz has been sentenced to five years in jail after a Swiss court convicted him of bribing officials in Guinea for valuable mining rights.
He was found guilty of paying $8.5m in bribes to Mamadie Touré, ex-wife of Lansana Conté, the country's former president, to secure iron ore rights for the BSGR Group (Beny Steinmetz Group Resources).
It follows an unrelated court case last month in which he was also given a five-year term for land fraud by a court in Romania.
Steinmetz, 64, who holds French and Israeli citizenship, remains at liberty and says he plans to appeal both verdicts.
The deal struck in 2008 with one of Africa's poorest countries was described as winning the "jackpot".
He paid around $160m for the exploration and mining rights, then sold half of them to Vale, the Brazilian multinational mining company, for $2.5bn.
Steinmetz started out as a diamond trader in Antwerp, founded SDG (Steinmetz Diamonds Group) with his brother Daniel, became a major supplier and manufacturer, then diversified into real estate, mining, minerals, financing, oil and gas.
The court case, which concluded on Friday in Geneva, centered on rights to the Simandou mines, in south-eastern Guinea, reckoned to hold the world's most valuable untapped iron ore deposits.
Steinmetz, whose personal fortune has been estimated at over $1bn, and who was once the richest person in Israel, was also ordered to pay a $56m fine.