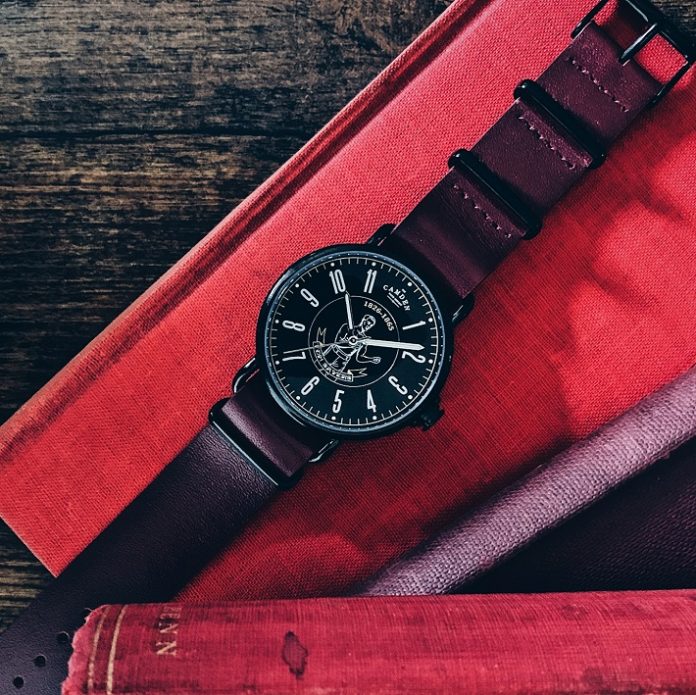 Anneke Short says: "We produced the original in four batches of 50, each batch sold out fast, and ever since we have received emails and messages asking if by chance we'd held any back, which we had not, or even if it was possible to buy our very own edition which we hold in a collection, which of course it is not."
About the new No.88 Tom Sayers Type II, Jerome Robert says: "Our original edition featured a stainless steel case while the new edition features a polished black-ion plated case. Along with the timepiece, consumers will also receive in their package a newspaper which explains the history of Tom Sayers."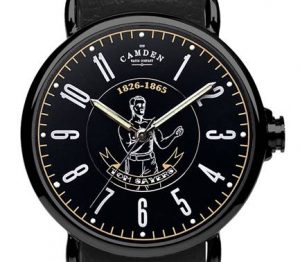 The Camden Watch Company launch the No.88 Tom Sayers Type IIPrice: £169
Limited to 250 pieces
Case size: ø 39 mm
Case depth: 8.4 mm
Gender: Unisex
Case Material: Polished Black Ion Plated Stainless Steel
Strap type: Black or Oxblood Leather Strap (Genuine Leather, Nylon)
Water resistance: 50 metres
Movement: Japanese Quartz (battery)
About Tom Sayers
About Tom Sayers
NOTE: We do not have the rights to distribute this photo outside of this press release
First clashing fists with the clandestine activity of bare-knuckle boxing in the mid 1800's, Sayers only ever lost one fight in his entire career.
Back in 1859, boxing had fallen out of favour with the British public and was generally disregarded by anyone outside the ranks of the fancy (the nickname given to the loyal fans of boxing). However, when Sayers beat leading heavyweight, Harry Paulson, in the same year, subsequently launching a string of fights that elevated Sayers to legend status, the curiosity of the British public was piqued.
Opponents travelled from across the Atlantic to challenge the British title-holder, further enthusing the public interest, with spectators often boarding trains at London's King's Cross to destinations going 'nowhere', to watch the underground fights take place in remote fields all over the country.
Sayers passed away at 257 Camden High Street on November 8th 1865, at the age of 39 and so it was that English bare-knuckle boxing died with him.
A week later, Sayers funeral was held. Shopkeepers in Camden Town closed, crowds gathered and by 2pm 100,000 mourners had assembled. The cortege set off towards Highgate cemetery, led by the chief mourner Lion (Sayers' dog) and followed by a train of coaches, carts and carriages. In fact, the cortege was so long that by the time it reached Highgate, the other end still hadn't left Camden Town.
Well over 100 years later, on a guided tour around Highgate Cemetery, Jerome and I happened upon his grave, and the seed of an idea was planted.