The jewellery industry is one that demands the highest level of security in their storage facility, as they deal with valuable and irreplaceable items. It is essential for jewellery store owners to have reliable safes and strong room that can withstand attacks from intruders, like burglars and thieves. Certified products are an absolute necessity for the jewellery stores as they provide a higher level of security thereby ensuring peace of mind for the owners. 
Certification of a safe indicates that is has undergone rigorous testing by independent, accredited testing facilities to ensure that it meets specific security standards. These tests include various forms of attack, such as drilling, prying, impact, and manipulation of the locking mechanism. Non-certified safes have not undergone this level of testing, so it is unknown how they would perform under attack. 
Certification of safes is based on recognized standards and specifications established by organizations such as The Bureau of Indian Standards (BIS) or the European Nation Standards (EN). These standards cover aspects such as construction materials, lock mechanisms, and resistance to attack. Non-certified safes may not meet any specific standards or may only meet minimal requirements. Hence, it is always advisable to opt for certified safes. 
Certified safes are backed by the reputation of the certification agency, which is recognized as an authority in the field of security. This reputation is built on years of experience, testing, and research in the field of safe security. Non-certified safes have no such backing, and it is unclear how they would perform in a real-world security breach situation.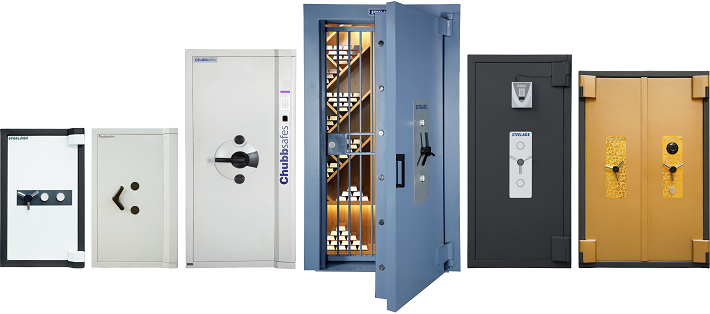 In some cases, insurance companies may require certification of a safe to insure its contents. This is because certified safes are recognized as having a higher grade of security, and therefore may be less likely to be breached by burglars. Having an insured safe ensures that the jewellery store owner is protected against any loss of their valuable inventory. 
It is vital for the buyers to understand the end purpose of buying a safe for storing valuables, documents, cash, etc., so based on the application usage, the correct security safe needs to be selected. There are different types of certified safes of varied dimensions available in the market, and it is critical that the buyers choose the one that best suits their needs. 
Over the next 5 years the Gems and Jewellery Industry in India is expected to cross $ 100 bn in revenue. The rapid growth in this industry needs to be accompanied with the adoption of right type of security solutions to prevent untoward incidences of burglary and other security breaches. It is critical that the Jewellers do not compromise their security needs by buying uncertified
products. Certified safes and strong rooms are strongly recommended for jewellery stores as they guarantee a higher degree of security and help protect their valuables as well as reputation.