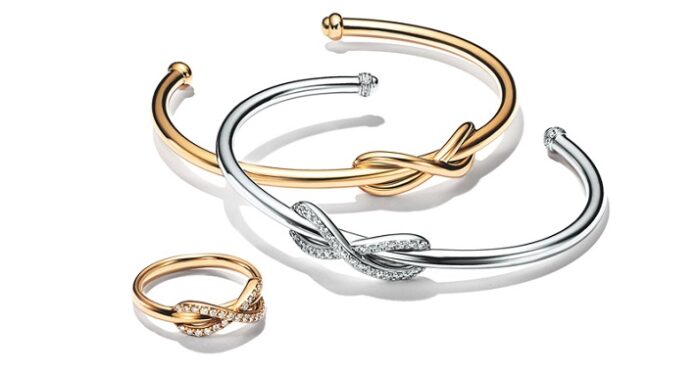 Luxury jewellery Tiffany & Co. recently launched the Tiffany Infinite Strength campaign and pledged to donate 100% of the profits from sales of the Infinity collection, from 1st July through 31st August, to CARE, a non-government organisation. The funds raised will support CARE's mission, and in particular will help the most vulnerable communities, particularly women and people of colour affected by Covid-19, with a minimum commitment of $2 million.
This campaign follows The Tiffany & Co. Foundation's April 2020 commitment of $1 million to Covid-19 related causes.
"With this campaign our customers can join Tiffany in spreading a message of strength and optimism," said Anisa Kamadoli Costa, chief sustainability officer, Tiffany & Co. "The Tiffany Infinite Strength campaign reflects our commitment to providing support for the most vulnerable communities affected by Covid-19, whose recovery is critical as the world begins to move forward."
The Tiffany Infinity motif is a powerful symbol of infinite strength and optimism, and a timeless symbol of continual connection. All 37 styles in the Tiffany Infinity collection will be included in the Tiffany Infinite Strength campaign. Designs span bracelets, rings, earrings and pendants and will be available in white, yellow and rose gold, platinum and sterling silver, with select styles set with diamonds. Prices range from $150-$5,900.
With this commitment, Tiffany will help those hardest hit by health and financial challenges around the globe in support of CARE and projects in the United States, India, Southeast Asia, China, Southern and Eastern Africa among others.
News Source : gjepc.org