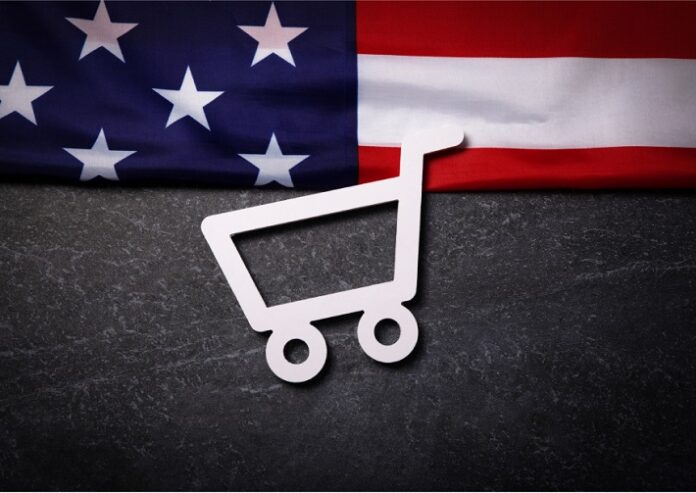 The National Retail Federation (NRF) revealed that U.S. retail sales experienced a continued upward trajectory in June, even as employment expansion slowed.
NRF President and CEO Matthew Shay said, "June retail sales confirm that while the economy may be cooling, consumers remain on solid footing and are spending on household priorities. Back-to-class spending is one of the most important shopping occasions of the year, and NRF's consumer research shows that back-to-school and college spending is expected to set new records. Consumers are looking for the best value and deals, and retailers are well stocked with essential items for families and students."
NRF's Chief Economist, Jack Kleinhenz, echoed Shay's sentiment, adding, "The pace of spending is slower, but consumers are still in control of the direction of the economy thanks to the still-growing labour market and a comfortable cushion of savings. Jobs aren't growing as fast as they were, but employment is by no means in a slump, and if consumers have jobs, they have the willingness to spend. On average, consumer balance sheets remain sturdy and they have the wherewithal to support spending for most of the rest of the year. That's thanks, in part, to excess savings built up during the pandemic along with easing inflation."
According to data released by the U.S. Census Bureau, overall retail sales in June rose by 0.2% compared to May and increased by 1.5% on a year-over-year basis. In May, sales experienced a monthly growth rate of 0.5% and a year-over-year increase of 2%.
NRF's analysis of retail sales (excluding automobile dealers, gasoline stations, and restaurants) revealed that June sales were up by 0.4% compared to May and surged by 3.3% on an unadjusted year-over-year basis. Similarly, May witnessed a monthly sales growth of 0.4% and a substantial year-over-year increase of 4.4%. Moreover, NRF's three-month moving average for May exhibited a strong year-over-year growth rate of 3.1%, while the first half of the year observed an overall increase of 4% in retail sales.
June sales were up in six out of nine retail categories on a yearly basis, led by online sales, health and personal care stores and electronics and appliances stores, and up in four categories on a monthly basis.