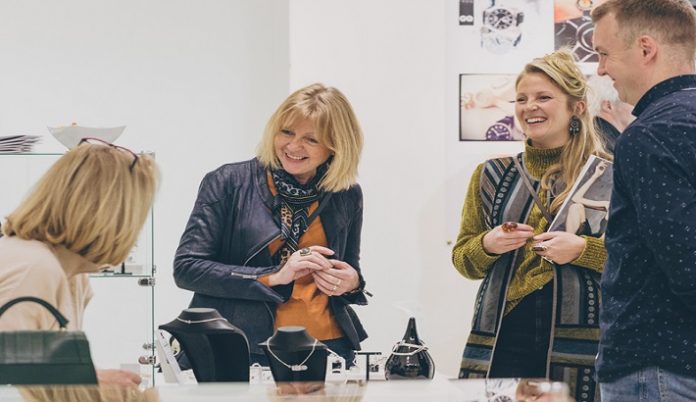 Jewellery & Watch will host a forward-thinking sourcing scheme at its 2020 event, facilitated by the National Association of Jewellers (NAJ).
According to the NAJ, the Spring FORWARD scheme is designed to connect UK-made brands and makers with department store buyers.
It is an application-only programme and aims to put homegrown jewellery design talents directly in the path of department store buyers at Jewellery & Watch 2020 thanks to a dedicated exhibition space and on-site appointments.
This will be backed-up by 12-months of assistance from the NAJ directly following the show.
Jewellery & Watch event director, Kirsty Broere, said: "We know that British department stores have a strong desire to source UK-made products and tell these stories to their customers.
"Many stores are choosing to work with brands and businesses in their local area, or city, to inspire customers with homegrown and local product they can relate to.
"We are excited to collaborate with the NAJ on this fantastic project and make great business connections for our visitors and exhibitors."
NAJ jewellery industry ambassador, Lindsey Straughton, added: "Having recently launched Created in the UK, we are delighted that Jewellery & Watch is keen to shine a spotlight on UK designed and made product.
"The Spring FORWARD programme will bring department store buyers and a carefully chosen group of Jewellery & Watch exhibitors together to do business.
"We are keen to help department store buyers achieve stronger relationships with British and local makers, which is why we are now making a call for applications to find the most innovative and interesting homegrown talent to take part."
Individuals and brands chosen for the scheme will benefit from prime exhibition space at Jewellery & Watch 2020, allowing them to meet the full breadth of visitors and conduct pre-arranged meetings with buyers.
The program draws on previous experiences between the NAJ and John Lewis, including a campaign to source Birmingham-based talent for its Grand Central store in Birmingham's New Street Station.
New Source : professionaljeweller