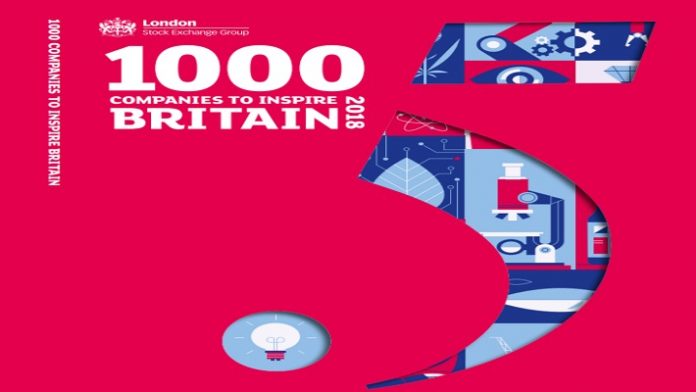 Companies from the jewellery industry have been named in the London Stock Exchange Group's 1000 Companies to Inspire Britain Report.
The annual celebration highlights some of the fastest-growing and most dynamic small and medium-sized enterprises (SMEs) in the UK.
Split into sections, six jewellers are highlighted in the report's retail segment: Allum & Sidaway, Pragnell Jewellers, David Christopher Jewellers, In-Time Watch and Jewellery Reports, Monica Vinader and Watch Finder.
To build the list, the London Stock Exchange reviews a company's status, size and age, alongside its financial performance for the past 12 months.
While several jewellers are named in the list, the London Stock Exchange highlights Pragnell in the report, called the jeweller a 'jewel in the UK's crown'.
The report states: "A jewellery firm in its third generation, Pragnell is built on and continues to flourish with its strong family-run heritage. It is now led by Charlie Pragnell, managing director and grandson of the founder, George Pragnell. George's journey into the jewellery world began when he was taken on as an apprentice at the jewellers Biggs of
Maidenhead, where he served members of the Royal Family. A few years later, in 1954, he and his family moved to Stratford-upon-Avon, where he took over small jewellers.
"From an engagement ring fit for the Queen to a world-record-busting, limited edition, Patek Philippe watch, it is the incredibly diverse range of goods that make the historic business the success it is today."
Managing director, Charlie Pragnell, says in the report: "We have the most diverse range of goods and services in jewellery-related matters in the UK. We have a fantastic selection of luxury watches from the world's leading watch brands, to a beautiful collection of modern, antique and period jewellery, and modern and antique silver."
The London Stock Exchange also highlights Pragnell's international growth, which also scooped the jeweller for the Queen's Award for Enterprise in the International Trade category this year.