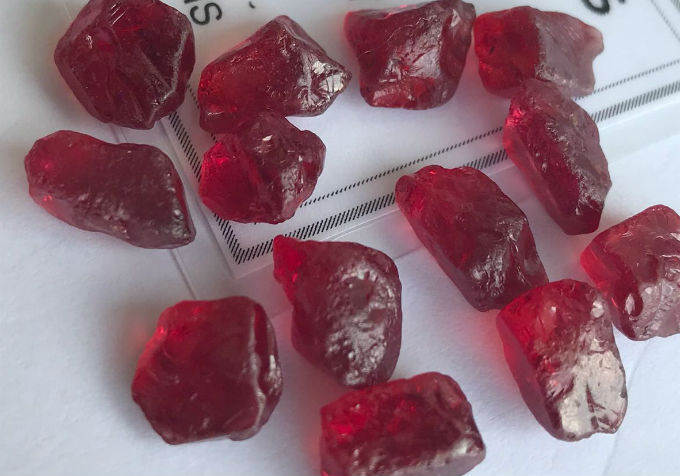 Ressigeac Gems Ltd recently collaborated with the Swiss Gemmological Institute SSEF to launch a mine-to-market initiative aimed at helping increase transparency in the gemstone trade.
The project involves documenting the journey of a coloured gemstone from mine to market – a procedure resulting in a new type of document provided by the Swiss laboratory.
Ressigeac Gems purchased one of the finest lots of rough rubies at Gemfields' latest auction in Singapore. Each stone was characterised and documented step-by-step from the rough to the cut state until the stones were resubmitted to SSEF for final examination and issuance of a gemstone report for each individual cut ruby.
"It was a very interesting project for us, as we have the mission to carry out research initiatives that support the trade and ultimately contribute to maintaining consumer confidence by promoting disclosure and transparency. This new service will be available for brands and dealers," said Dr. Michael S. Krzemnicki, director of SSEF.
Ressigeac Gems Ltd is based in Bangkok and specialises in fine rubies, sapphires and precision cut semi-precious stones.
News Source: RessiGeac Gems