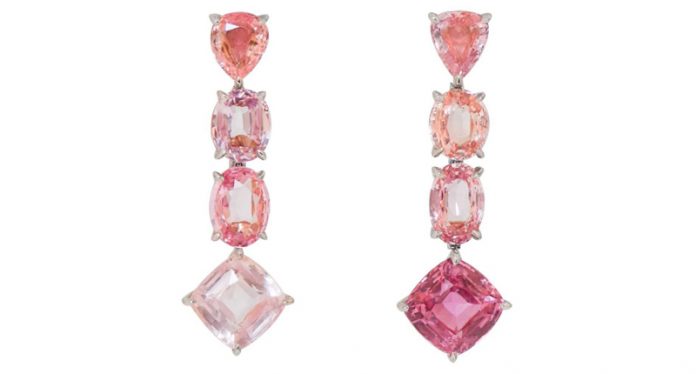 What a week for the padparadscha.
On Sunday night on the red carpet of the Screen Actors Guild Awards, host Kristen Bell sported this luscious pair of mixed fancy-shaped padparadscha and platinum earrings by Lorraine Schwartz.
The following day, the British royal family announced Princess Eugenie's engagement, sharing official photos in which the princess showed off her padparadscha sapphire engagement ring.
While the latter jewel is off the market, Kristen Bell's earrings can be seen at Bergdorf Goodman or by appointment at Lorraine Schwartz. Price is available upon request.
News Source: nationaljeweler.com